The Friends of Hyde Park Cemetery 
In 2003 a group of like-minded people with an interest in Hyde Park Cemetery came together to create the Friends of Hyde Park Cemetery. The Friends exist to promote and protect the cemetery as a site of historic interest, as well as a green space for the community. 
Why Hyde Park Cemetery?
By the mid-19th century many churchyards were proving insufficient for England's growing urban population. In 1853, an Act of Parliament allowed local authorities to provide new, non-denominational, cemeteries.
Hyde Park Cemetery, originally known as Doncaster Cemetery, opened in 1856. It was one of the first municipal cemeteries outside of London. The cemetery is the final resting place of many people who helped transform Doncaster from a busy market town to an industrial powerhouse.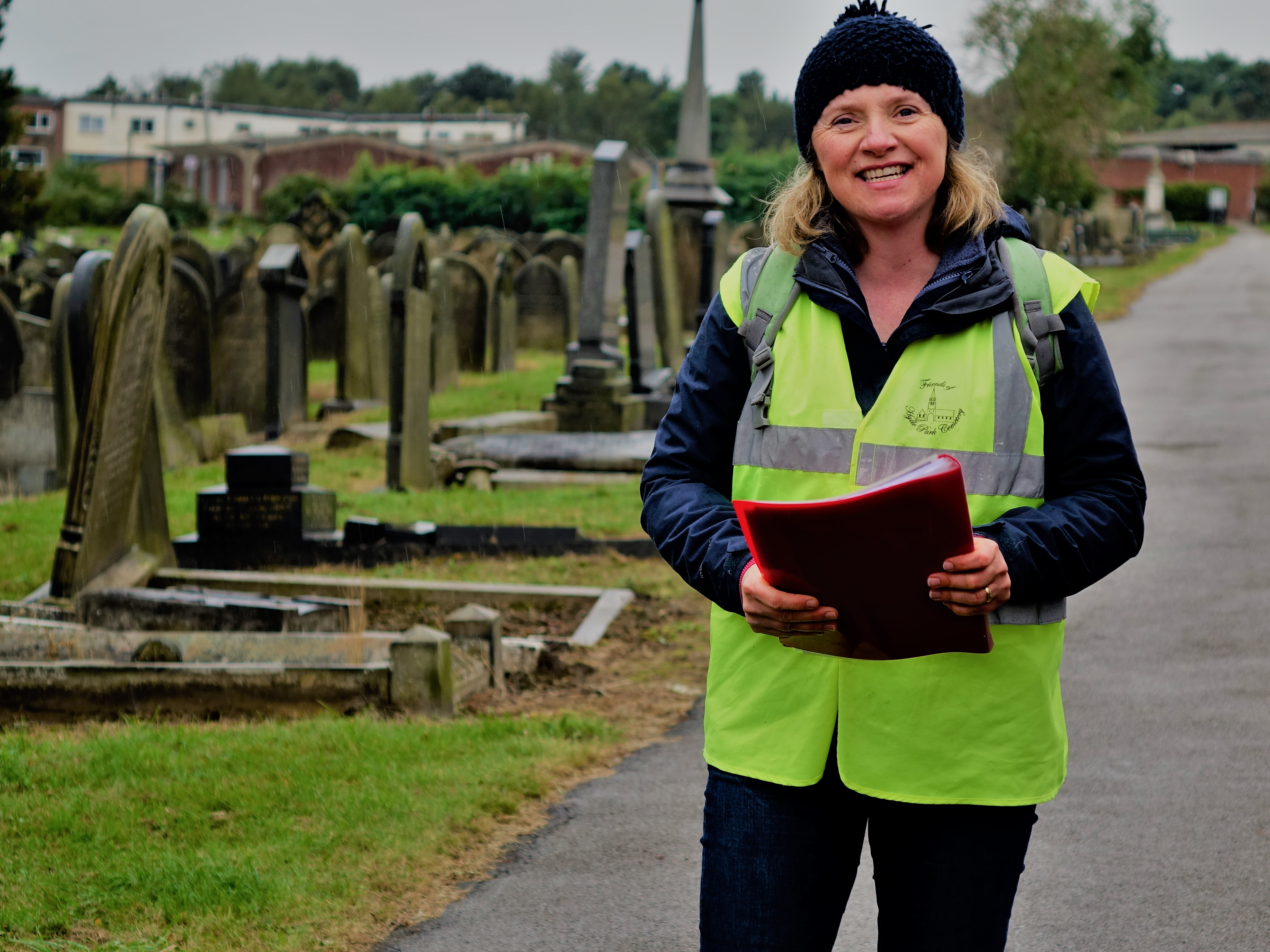 Free Guided Walks
Discover the fascinating life stories of the people buried in the cemetery at our free guided walks through spring and summer.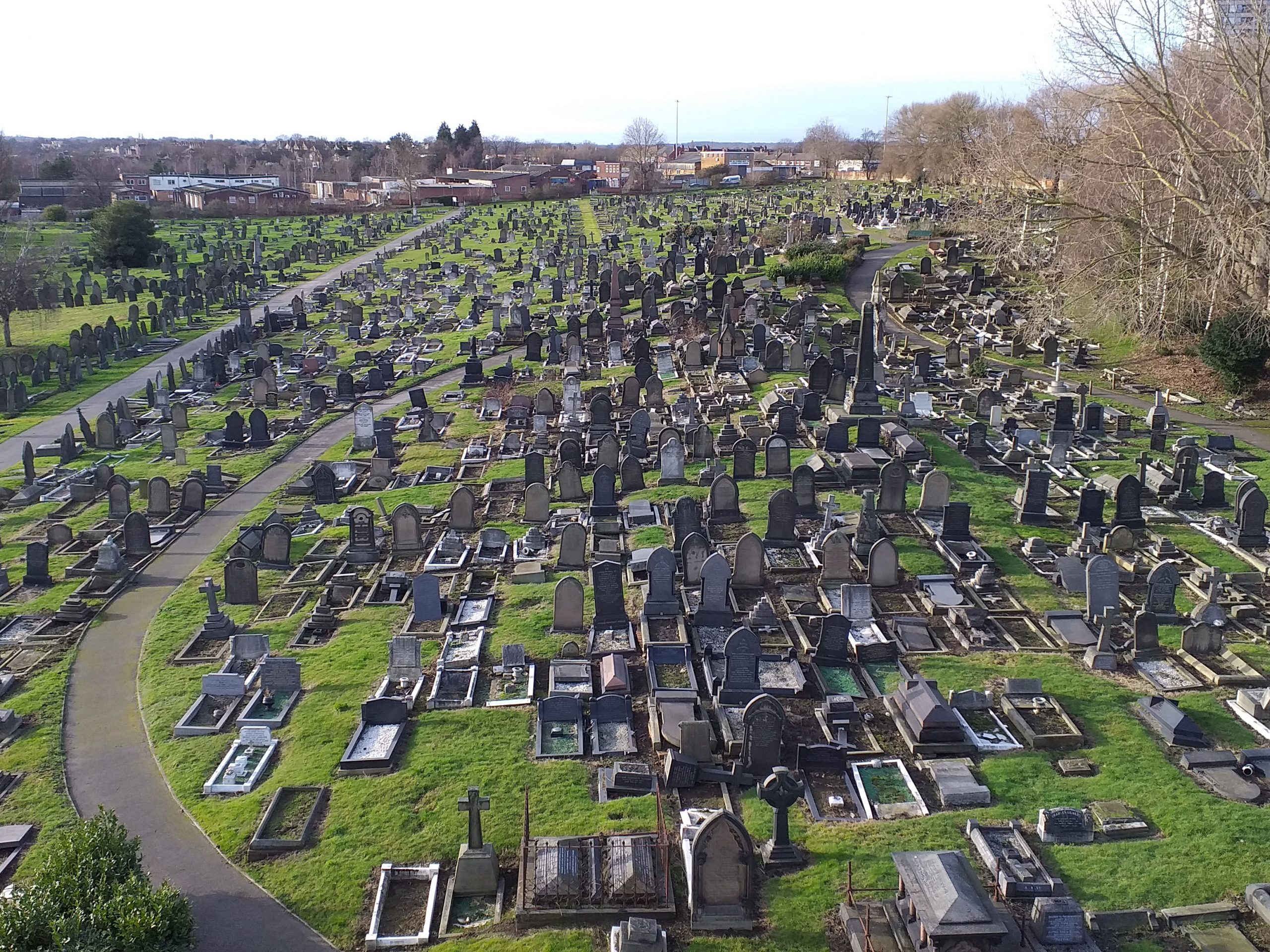 Are you trying to locate the grave of an ancestor? Our grave finder service can help you uncover your family history.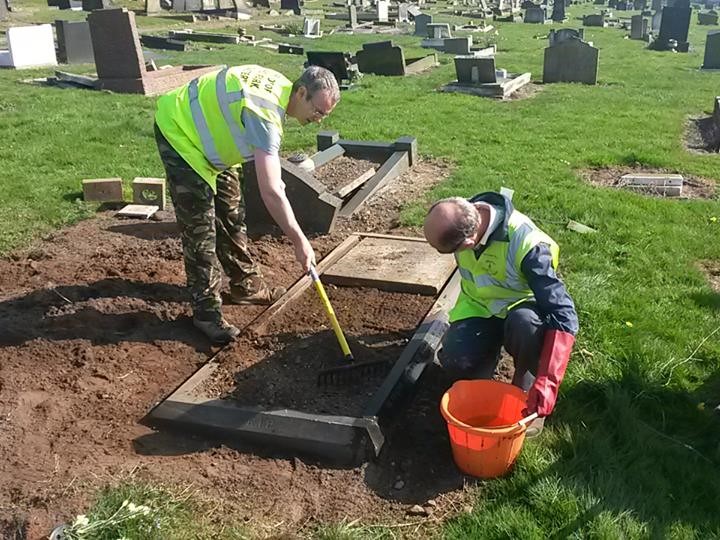 The Friends of Hyde Park Cemetery are an entirely volunteer-run organisation. Find out how you can get involved.
For everything else please visit the menu at the top of the page. 
If you would like to receive occasional emails providing information about Friends of Hyde Park Cemetery events and activities, please click on the button below.
Please note that any information you provide, as part of the subscription process, is kept securely by FoHPC and is only used for the purpose of sending news updates and information about our activities to you. We do not share your information with any other group or company, and take the security of your contact details very seriously.
Thank you to our volunteers for braving the cold for our monthly work morning. The main entrance area is looking beautiful thanks to Nick and Richard. Tina was busy with her litter picker across the cemetery.
Thank you so much to Adrian Welch Glass & Glazing for sharing this wonderful video of the original chapel bell being tested out as part of the restoration and repurposing. [video width="480" height="848"...
Thank you to our volunteer Richard for this report on the November work morning:   Nick and I replaced two Tree Trail posts that had rotted and re-erected two Heritage Circuit posts that were loose.   Helen cleared leaves from paths and weeded the shrub bed alongside...