In 2021, we were successful with a funding application to create a new guided walk of the cemetery. We decided to go with the theme 'Larger Than Life', exploring some of the large monuments and headstones in the cemetery.
This is now available to download in both a single page and trifold version under Self-Guided Walks – Leaflets section of our education page here.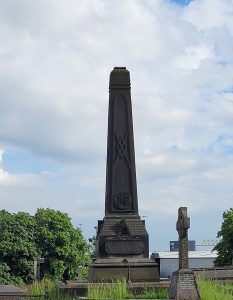 The Brooke/Bunning family memorial, which is featured on the walk!