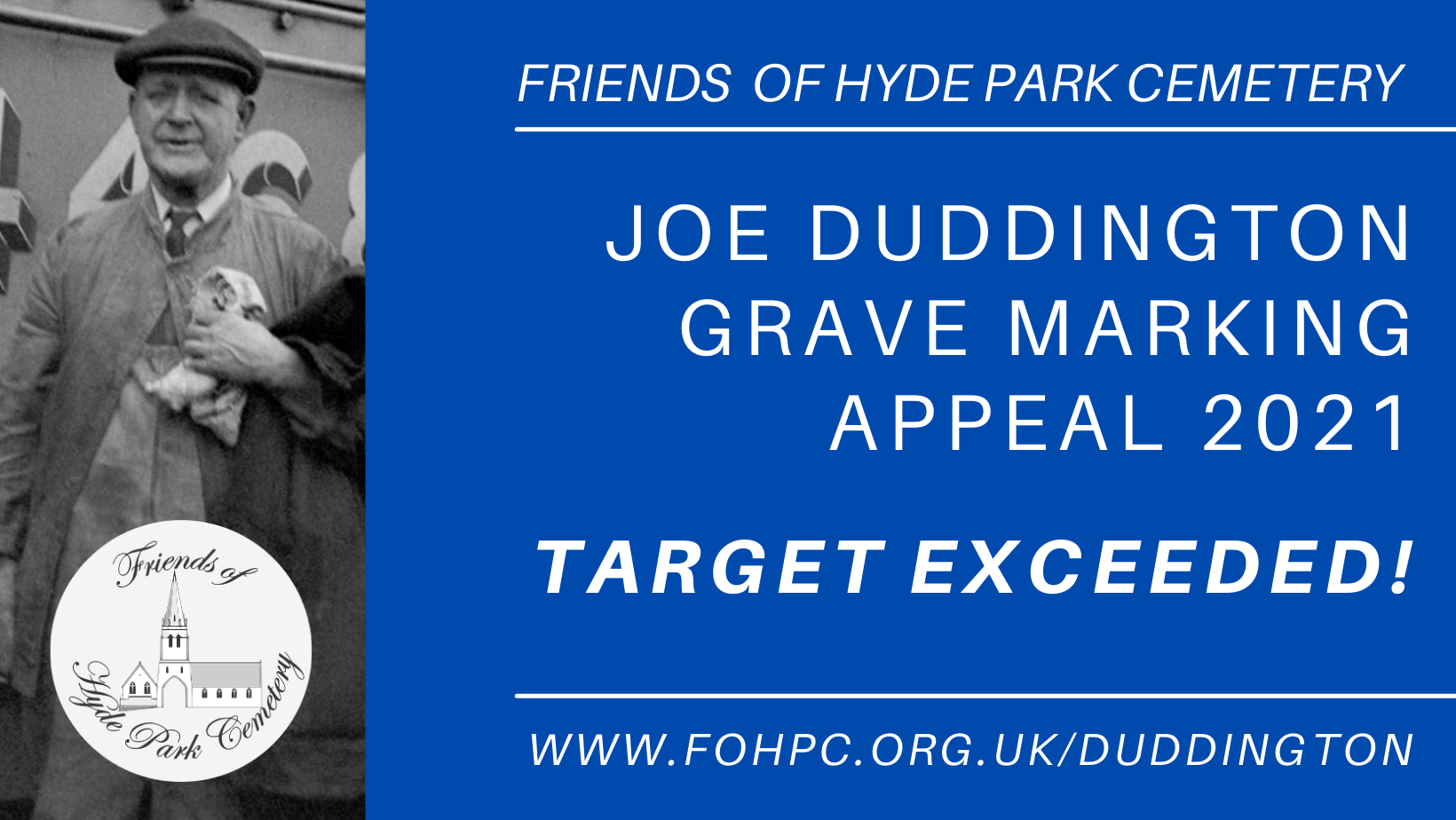 URGENT UPDATE: 15.02.2021
We have been absolutely blown away by the support for Joe's appeal. The combination of press coverage, our dedicated followers, the tireless efforts of the railway community and the dedicated fans of the band
Big Big Train
has been amazing.
Over the weekend we not only hit but then exceeded our target and we have raised just over £5000 towards Joe's appeal.
This means we can not only put a headstone on his grave, but also kerbing, decorative stones, a memorial plaque acknowledging the importance of the record breaking run, and have money put aside to hold a dedication ceremony (COVID permitting) and have a restricted fund for any maintenance going forward.
We are no longer actively taking donations for this appeal. Anything that comes in from this point forward specifically for Duddington will go into the fund for the event and future maintenance.
Thank you so much for your support. We look forward to sharing the next steps on this exciting journey with you all!
Can you help us to remember a forgotten railway hero? 
Joseph "Joe" Duddington was the driver of the A4 Pacific Class Steam Locomotive, 'Mallard', when it broke the world speed record for steam locomotives on the 3rd of July 1938, reaching a speed of 126.4mph, a record that stands today. He was personally selected by Sir Nigel Gresley, the designer of the 'Mallard', for this important role.
Joe lived with his family in the Hyde Park area of Doncaster. He worked for the LNER until his retirement in 1944.
Despite playing a pivotal role in this still unbroken world record, when Joe died in 1953, he was buried in an unmarked grave in Hyde Park Cemetery, Doncaster.
We want to mark his grave and give him the headstone he deserves. We need to raise over £2000 to make this a reality, and we need your help. 
This headstone will not only remember Joe and his wife Mary Alice, but also mark his huge achievement and his importance in the railway history of Doncaster. 
Normally, we put money raised at our guided walks and talks towards our grave projects, but we had to cancel all events in 2020 due to Coronavirus. Joe will become a regular feature on our guided walks when we are able to resume these. 
Any donation, large or small, will be gratefully received. Together we can properly mark Joe's grave. 
If you require any further information then please contact us at info@fohpc.org.uk
UPDATE 15.2.2021
WE ARE NO LONGER ACCEPTING DONATIONS TO JOE'S APPEAL.

If you would like to make a general donation to the other activities of the Friends of Hyde Park Cemetery, please select 'general donation' in the drop down list. 

Or you can send a cheque payable to 'Friends of Hyde Park Cemetery' and post this to:-
Friends of Hyde Park Cemetery
36 Furnival Road
Balby
Doncaster
South Yorkshire
DN4 0PJ
Alternatively you may wish to use Bank Transfer. Please contact us at info@fohpc.org.uk to arrange this.
Your support is very important to us!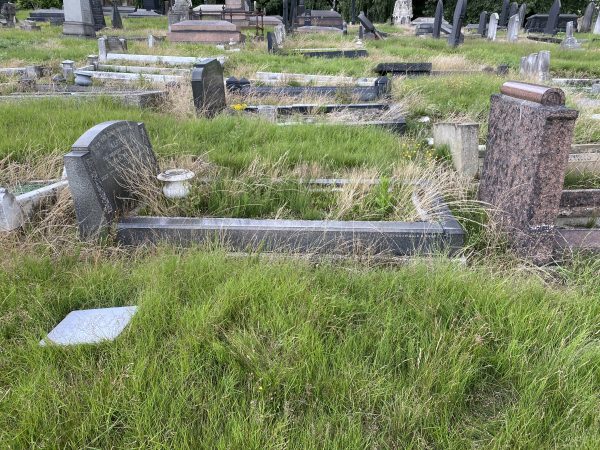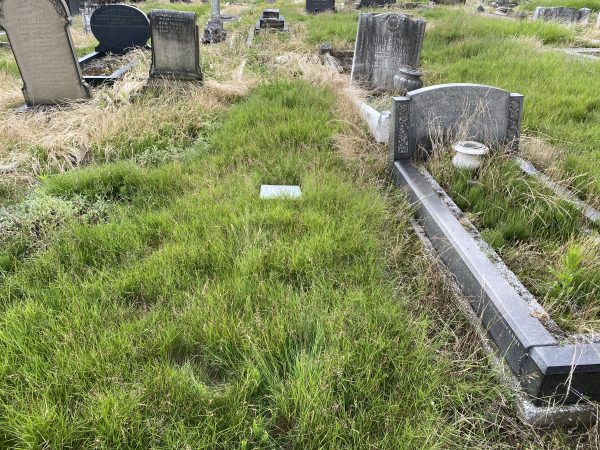 The above images are of Joe's grave in Hyde Park Cemetery, Doncaster. They were taken in 2020, and the white folder indicates where the head of the grave is located. Mary Alice Duddington, Joe's wife, was buried on the 23rd February 1921, and Joe was buried on the 7th April 1953.